Mopar Archive - 1942 to 1945 Chrysler war effort.
Chrysler

Dodge

Mopar Trucks

Other Brands

Plymouth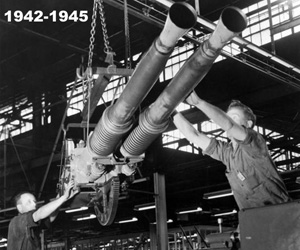 Above: On February 4, 1942, a little more than a year after the original contract award, the first mass-produced Bofors antiaircraft guns came off Chrysler's assembly lines.
1945: All civilian car production ended in January, 1942 for the duration of World War II. During the war Chrysler was designing and manufacturing aircraft engines, aircraft wings and fuselages, large guns, ammunition forsmall arms, gyroscopes, radar equipment, Tanks, Trucks and scores of other kinds of weapons for the war effort.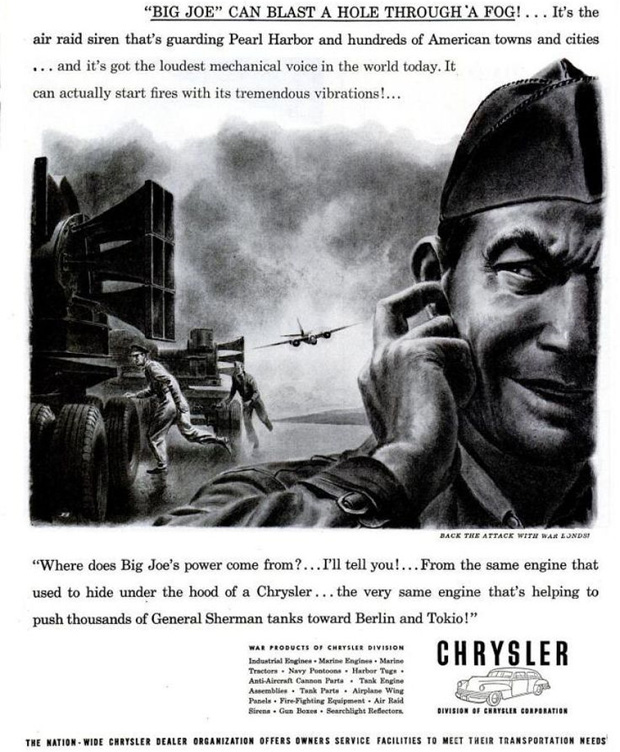 Above: Chrysler advertisement from the 1940's.
Want to see your Mopar added to 440magnum Mopar Archive? Visit our "Submit Your Mopar" gateway page to get it added to our collection of cool mopars. You can also use this section to update a vehicle that has already been added.
Search The Mopars Of The Month Archive: