Mopar Archive - 1942 to 1945 war effort.
Chrysler

Dodge

Mopar Trucks

Other Brands

Plymouth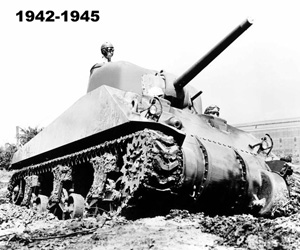 Above: Sherman Tank in field, Chrysler accounted for nearly half of the auto industry's tank output of 49,058 units and more than one quarter of total American production of 86,000 tanks from all sources.
1942 to 1945: All civilian car production ended in January, 1942 for the duration of World War II. Chrysler was eighth among all manufacturers in producing materials for the war effort.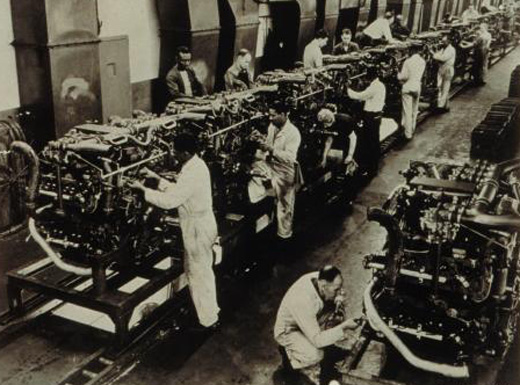 Above: Multibank tank engine final assembly line at Chrysler's Jefferson Plant, Detroit, 1942.
Above: Installation of a multibank tank engine in Sherman M4A3 tanks at Chrysler Tank Arsenal, Warren, Mich., about 1942.
Want to see your Mopar added to 440magnum Mopar Archive? Visit our "Submit Your Mopar" gateway page to get it added to our collection of cool mopars. You can also use this section to update a vehicle that has already been added.
Search The Mopars Of The Month Archive: