440magnum Mopar Enthusiast Network Resources:

Home
Classifieds

Directory
Downloads

Help
Info
Media

Mopars Of The Month

News
Photos

Screensavers
Search

Video
Wallpaper
Mopars Of Month: April 2002
Archive (Home)
2002
April
Submit Your Mopar
Update Your Mopar
1975 Plymouth Duster By Tom Cresap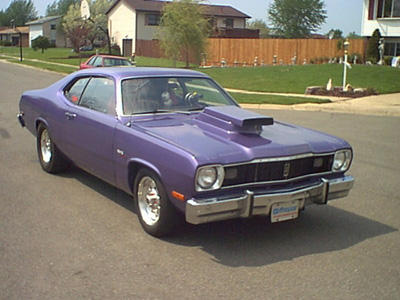 PLUM CRAZY PURPLE, 440 + .030, WISECO FLATTOPS, EAGLE RODS, MP CAST CRANK, PORTED BRODIX B1-BS HEADS, 825 RACE DEMON, TEAM G INTAKE, MSD IGNITION, 8 3/4, 4.30 GEAR, SPOOL, TF 727, 4000 STALL, MANUAL VALVE BODY, LADDER BAR AND COILOVERS, BEST ET 10.05 @ 132 MPH, 10 MPG, DRIVE ANYWHERE ANYTIME.
Tom Cresap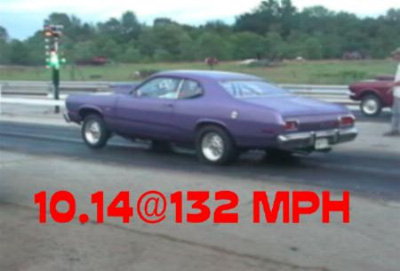 Related Chrysler, Dodge, Plymouth and Mopar Stuff:

Search The Mopars Of The Month Site:

We are always looking for Mopars to add to 440'S Mopars Of The Month. To participate you must own a Mopar of some kind. (Dodge, Chrysler, Plymouth, Desoto, Amc, Jeep, Dodge Truck, etc.) It can be your daily driver or your mopar race car or maybe your mopar show car it does not matter WE WILL POST IT !

Submit Your Mopar!
Update Your Mopar!

Mopars Of The Month Archive - A 15 year collection of Mopar related cars and trucks featured in the past.