1969 Dodge Charger By Neel Roberts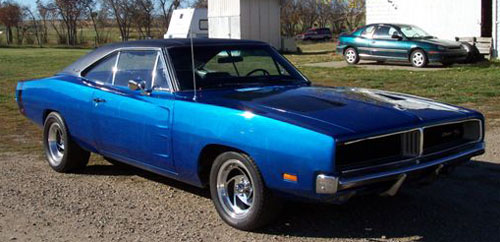 Hi, I purchased a 1969 Dodge Charger from Iowa 2 months ago and attached a few photos. You featured my 1970 Plymouth Duster 340 in July of 2004.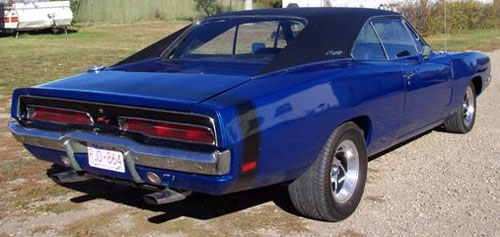 Now if your about my age (I'll be 40 next year...dough!) what where you doing from 1979-1985 on Friday nights? Watching the "Dukes of Hazard" http://www.imdb.com/title/tt0078607/ would probably been one of them. Remember the General Lee? Yup, it's an authentic '69 Charger which I bagged off EBay in August. The trip down to Wapello, Iowa (where I had to go get it from) was a very long 4 days, especially hauling it with my Canyon through the Montana badlands.

However, once I got back to the Ranch and off loaded it from the transport, I took it for a quick spin and WOW! That 383 is as legendary as they said it was. If you want an attention grabbing set of wheels this is the one. The ones who have seen it so far like it better than the Duster. The price was $13,200 us and considering how rare these are now and the condition it's in, I thought it was a deal. It does need work, but I think with would be a great project car. For now, it's just going to sit on the ranch and hibernate until 2005 when Holly wood releases the new "Dukes of Hazard" movie in August http://www.imdb.com/title/tt0377818/ .
Neel Roberts - Vulcan, Alberta, Canada
Click Here For More Pictures Of This Cool Mopar!
Sponsored Links

Search The Mopars Of The Month Site:

We are always looking for Mopars to add to 440'S Mopars Of The Month. To participate you must own a Mopar of some kind. (Dodge, Chrysler, Plymouth, Desoto, Amc, Jeep, Dodge Truck, etc.) It can be your daily driver or your mopar race car or maybe your mopar show car it does not matter WE WILL POST IT ! Submit Or Update Your MoparMopars Of The Month Archive