Mopars Of The Month Archive - May 1998:
Saturday, 31-Oct-2020 09:05:32 EDT
Home

1998

May

Submit Or Update Your Mopar
Mopars Featured In May 1998: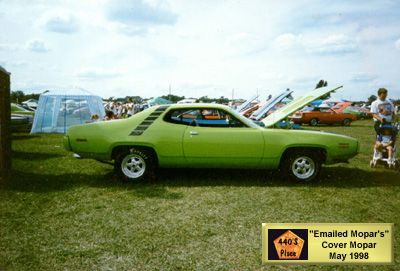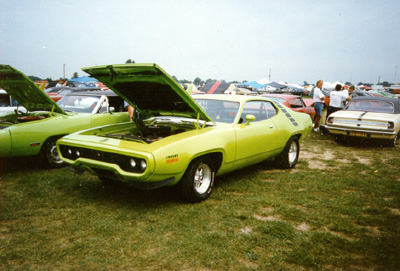 Above: 1971 Plymouth Road Runner by Joseph Setaro. 360 Automatic, Limelight Poly with black reflective stripe.
Mopars Featured In The Past: Home

Our archive contains the complete collection of mopar related cars and trucks featured on our network from 1998 to last month. This section contains thousands of Chrysler, Dodge, Dodge Truck, Jeep, Plymouth, RAM Truck and other related mopars submitted by our visitors over the years.
Own a Mopar? Home

Want to see your mopar featured on the Mopars Of the Month site? Visit our "Submit Your Mopar" section to get it added to our collection of cool mopars. You can also use this section to update a Mopar that has already been added.
Search The Mopars Of The Month Site:
Sponsored Links: