Mopars Of Month Archive: Home
2020

September

Submit Or Update Your Mopar
1964 Dodge 440 By Tim J.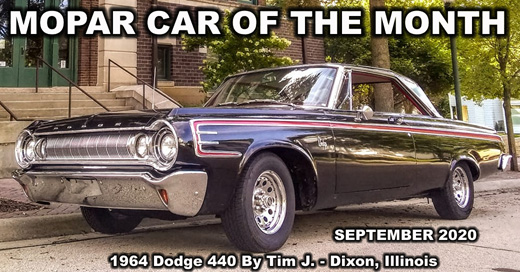 Mopar Car Of The Month - September 2020:
I own a 1964 Dodge 440 2 door hard top. It has a 440 single barrel carburetor with a push-button 727 transmission and a 3.23 POSI rear end. The car is mostly original and has a 30 year old body restoration on it.
Tim J. - Dixon, Illinois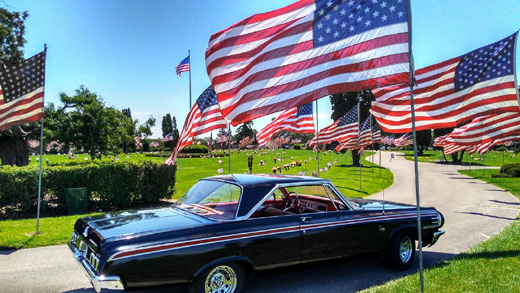 Search The Mopars Of The Month Archive: