Mopars Of The Month Archive - December 1998:
Friday, 27-Nov-2020 14:16:33 EST
Home

1998

December

Submit Or Update Your Mopar
Mopars Featured In December 1998: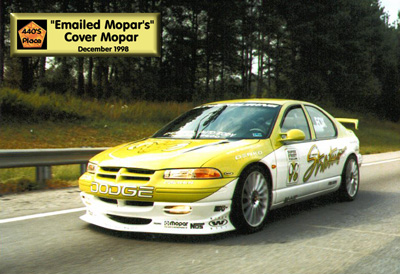 Above: 1996 Dodge Stratus by Brian Fox. Webmaster, I own a 1996 Dodge Stratus that I built. Hope you like it, look for it in the next couple month's in High Performance Mopar. Full roll cage, 18" wheels, 225/40 ZR rated Falken Tires, 50 shot NOS, custom paint job,Momo Acropolis racing seats, Momo Top Power steering wheel, Custom cat back exhaust, leather interior, ext. Brian Fox - Marketing Director, Denko Performance.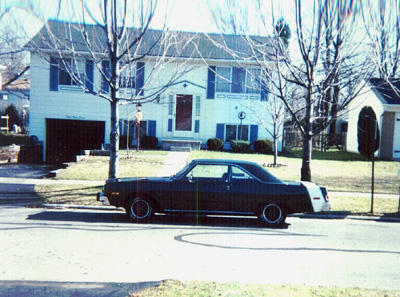 Above: 1974 Dodge Dart emailed by Scottd383@aol.com. Here is my 1974 Dart as seen in 1987. I learned allot about mopars with this car. It featured a '72 318 2bbl, 904, 8 1/4 rearend. It wasn't the fastest car in town but it still managed to win quite a few street races. I had the car painted after the 70 model cars I saw featured in mags. In 1987 there were few new cars that could run with it. I sold this car shortly after being married. This car was last spotted in Napolean Ohio in Early 1995. I am now building a 69 383 Dart. I will never forget my first mopar and all the fun it brought me!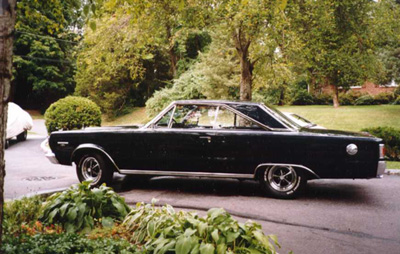 Above: 1967 Plymouth Satellite emailed by Ron Sach. Here is sandy's mopar 55,000 orig miles.
Mopars Featured In The Past: Home

Our archive contains the complete collection of mopar related cars and trucks featured on our network from 1998 to last month. This section contains thousands of Chrysler, Dodge, Dodge Truck, Jeep, Plymouth, RAM Truck and other related mopars submitted by our visitors over the years.
Own a Mopar? Home

Want to see your mopar featured on the Mopars Of the Month site? Visit our "Submit Your Mopar" section to get it added to our collection of cool mopars. You can also use this section to update a Mopar that has already been added.
Search The Mopars Of The Month Site:
Sponsored Links: