Mopars Of Month: December 2000
Archive (Home)

2000

December

Submit Or Update Your Mopar
1965 Plymouth Barracuda's By Dave Owens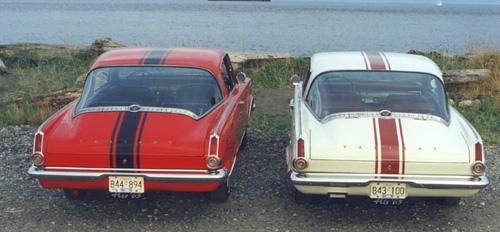 The Red 65 Barracuda is owned by Yvonne Owens of Victoria, British Columbia, Canada. She is the third owner of this car and the last owner had it for 29 years. It is all stock with a 273 2bbl and console automatic. This car has been a centerfold, (together with her husband's 65) in a national old car magazine. Yvonne is also the owner of a 71 Charger SE with a 383 Magnum with a slapstik 727.
Ya gotta like a wife like that.
Dave Owens of Victoria, British Columbia, Canada is the second owner of this 273 Commando car. I bought it from the original owner and have a letter where he states that the car came originally with a speedometer that read in Kilometers. This indicated that the car probably was destined for overseas. He had it replaced a couple of days after purchase. October 2000 is when I was able to locate the proper speedometer in Denmark. A fine gentleman over there located one and we arranged shipment to Canada. Total cost, landed in Canada, cdn $42.03. That is probably as inexpensive as the original one.
Victoria, British Columbia, Canada is the locale of the only Canadian Region of the W.P.C. Club. (Walter P. Chrysler Club). which has over 5000 members world wide. We have a little over 50 members here in our Region, but many friends and acquaintances world wide.
Great web site you have. It has been added to my favorites.

Dave Owens
Victoria, British Columbia, Canada
Lover of Chrysler Products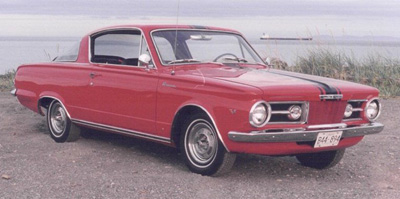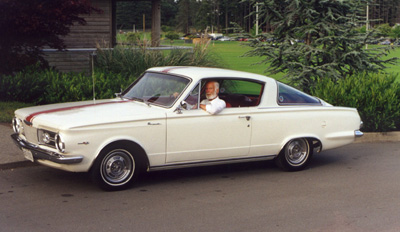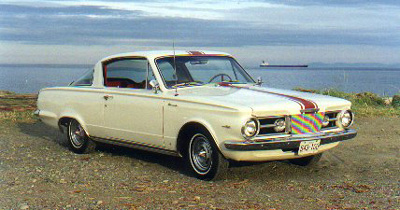 Search The Mopar Archive:

We are always looking for Mopars to add to 440'S Mopars Of The Month. To participate you must own a Mopar of some kind. (Dodge, Chrysler, Plymouth, Desoto, Amc, Jeep, Dodge Truck, etc.) It can be your daily driver or your mopar race car or maybe your mopar show car it does not matter WE WILL POST IT ! Submit Or Update Your MoparMopars Of The Month Archive