Mopars Of Month Archive: Home
2022

May

Submit Or Update Your Mopar
1970 Dodge Coronet 500 By Kelly Theuerkauf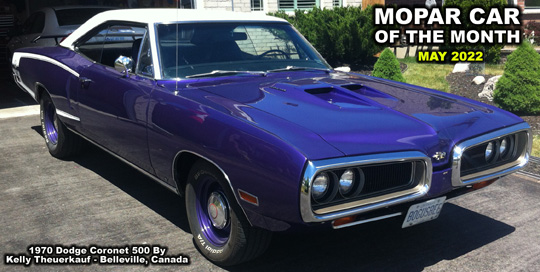 Mopar Car Of The Month May 2022:
This is my 1970 Super Bee Tribute, started with a Coronet 500. It is a California built car, with a rebuilt 1968 HP 383, automatic transmission, and a sure grip with 3.91 rear gears. Power brakes and power steering. The car's body was stripped and repainted in FC7, and a white vinyl top was added.
Kelly Theuerkauf - Belleville, Canada.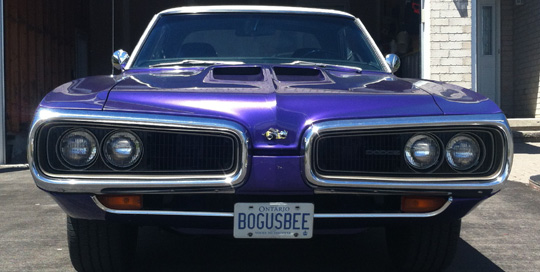 Search The Mopars Of The Month Archive: