Mopar Archive - 1990 Plymouth vehicles featured in the past
Chrysler

Dodge

Mopar Trucks

Other Brands

Plymouth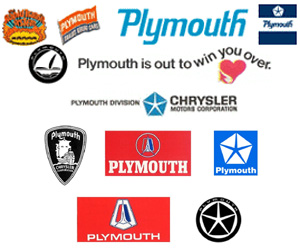 Our 1990 Plymouth archive contains a collection of Plymouth vehicles featured on our network from 1990 to last month, these were submitted by our visitors.
Choose a 1990 model below, this collection covers the 1990 year of Plymouth cars featured on the 440magnum Mopar Enthusiast Network in past.
Plymouth Cars offered in 1990:
Plymouth Acclaim
4 Door Sedan
LE 4 Door Sedan
LX 4 Door Sedan
Plymouth Colt
3 Door hatchback
4 Door Wagon 4WD
DL 4 Door wagon
DL 4 Door Wagon 4WD
GL 3 Door Hatchback
GT 3 Door hatchback
Plymouth Colt Vista
4 Door Wagon
Plymouth Horizon
4 Door Hatchback
Plymouth Sundance
2 Door Liftback
4 Door Liftback
Get your 1990 Plymouth added!
Want to see your 1990 Plymouth added to 440magnum Mopar Archive? Visit our "Submit Your Mopar" gateway page to get it added to our collection of cool mopars. You can also use this section to update a vehicle that has already been added.
Search The Mopars Of The Month Archive: