Mopars Of The Month Archive - April 1998:
Monday, 02-Oct-2023 06:42:56 EDT
Home

1998

April

Submit Or Update Your Mopar
Mopars Featured In April 1998: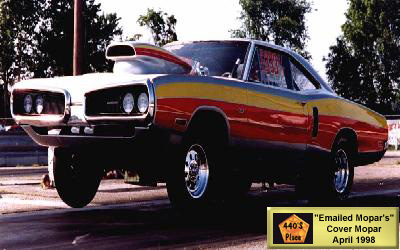 Above: Picture of Paul Bishop's 1970 Dodge Super Bee It has been a full time race car since 1976 He races it in ET Super Pro Bracket and Super Gas It has a 452cid aluminum rod motor Dominator on Alcohol 727 w/Turbo Action Brake 14 x 32 Goodyear all aluminum interior w/full cage.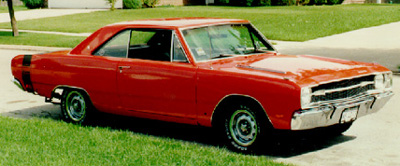 Above: 1969 Dodge Dart Swinger 340 From Leo Sullivan.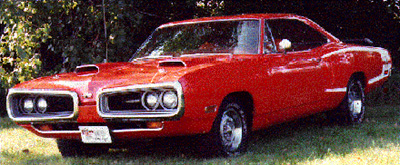 Above: Here is a Picture of Dave Kanofsky's 1970 Dodge SuperBee, 383, pistol grip 4 speed, Hemi-Orange/Burnt-Orange, White C stripe, Ramcharger Hood, Go wing, Rallye's, Runs strong, wins show trophies.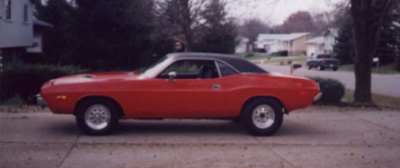 Above: 1973 Dodge Challenger by TMcconn624@aol.com. It presently has a balanced and blueprinted 440, ported and tricked 906 heads, solid cam, 2" headers with 3" exhaust. Transmission is a pro-shifted Hemi 4 speed with a Hurst pistol grip super shifter. Rear is a 8 3/4 with 4.30 gears. Pro Sportsmans mounted on Weld wheels. The car's best 1/4 time to date is 11.74 with street tires and exhaust. He also owns a fully restored 1969 Dodge Superbee B5/B5 from N. Carolina.
Mopars Featured In The Past: Home

Our archive contains the complete collection of mopar related cars and trucks featured on our network from 1998 to last month. This section contains thousands of Chrysler, Dodge, Dodge Truck, Jeep, Plymouth, RAM Truck and other related mopars submitted by our visitors over the years.
Own a Mopar? Home

Want to see your mopar featured on the Mopars Of the Month site? Visit our "Submit Your Mopar" section to get it added to our collection of cool mopars. You can also use this section to update a Mopar that has already been added.
Search The Mopars Of The Month Archive: