Mopars Of Month Archive: Home
2019

November

Submit Or Update Your Mopar
1999 Dodge Dakota Sport By Charlie Lumbard - Update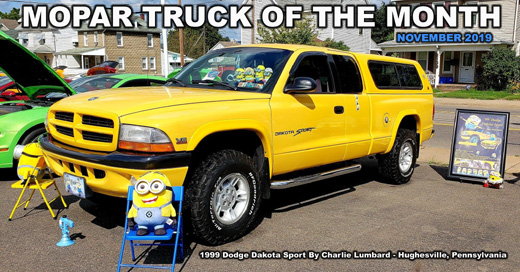 Mopar Truck Of the Month November 2019:
10/1/2019 Update: A classic Solar Yellow kid friendly ride. 20+ awards from 2015 till now. A truck that's taken on it's own life with so many. Upgrades, and restoration continues.
Charlie's Dakota was originally featured in October 2015 and updated in February 2016, April 2017 and October 2017.
Charlie Lumbard - Hughesville, Pennsylvania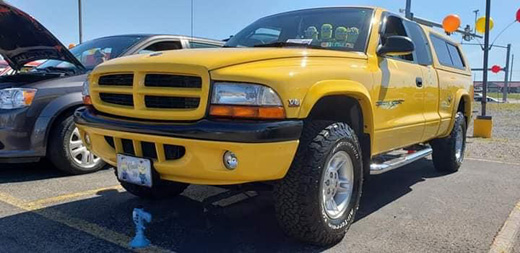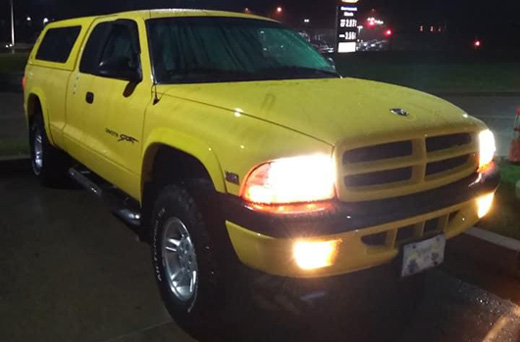 For more information and photos of this Mopar: 1

2
Search The Mopars Of The Month Archive: